Stockbroking overview
Standard Stockbroking provides a range of trading services and investment solutions designed to enhance and grow your investment portfolio. We offer fully bespoke services tailored to suit your individual circumstances, risk appetite and objectives.
Our key offerings are:
Advisory: Your personal Stockbroking Advisor will work with you to select investments, execute trades, respond to corporate actions and tend to all related administration of your investment portfolio. You'll get expert assistance and informed investment recommendations to help you enhance and grow your portfolio.
Discretionary: Together with your Stockbroking Advisor you establish your investment mandate. We will then assume all responsibility for the day-to-day management of your investments, to that mandate, on a discretionary basis
Execution only: We execute trades as instructed by you, in a price-sensitive and confidential manner.
The advisory offering is designed for clients who take an active interest in the domestic and international financial markets and who wish to involve themselves directly when it comes to decisions relating to their investments. You can rely on our expert consultation on portfolio construction, trading ideas, market knowledge and insights to ensure you achieve your investment objectives. We will work with you in a pro-active partnership to create a well-structured investment portfolio which encompasses your view of market conditions and your approach to risk . Backed by a global investment process and high-quality research, our advisors have extensive experience and knowledge of equities, derivatives and offshore investments . Our discretionary offering is designed to make managing your wealth as effortless and efficient for you as we can. We take responsibility for managing your portfolio and while this is just one service in our extensive range, it is fundamental to many of our clients' wealth plans, with each client portfolio being managed to achieve a very clear purpose. As with all investment products, we apply extensive research to managing your portfolio. We will report our progress to you on a quarterly basis, and periodically conduct reviews with you to ensure that your investment portfolio remains optimally structured to meet your investment objective.
Key principles, which govern our overall approach to investment management:
Clarity of investment purpose for each client is critical to successful investing
Asset allocation is the key driver of investment performance
Investment risk is multi-dimensional and requires skilled management.
Contact your Advisor
Our experienced team of Advisors collectively have over 178 years of market experience in creating bespoke solutions for clients. Our investment returns are admirable and backed by our sound investment philosophy.
Connect with us and find out how we can partner with you in growing your wealth portfolio.
Tel: 011 721 7000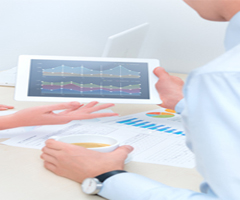 Become a client
Wealth and Investment's team of specialists provide access to an integrated suite of end-to-end wealth management services and banking solutions to individuals with the potential for $1 m in net investable assets .
Visit the Wealth and Investment website for more information
Become a client